Events - Herr Lectures
Admission is free to all Herr Lectures, but reservation is highly recommended to guarantee a seat.
---
GLOBAL SECURITY AND THREAT OF CLIMATE CHANGE
Rt. Hon. Kim Campbell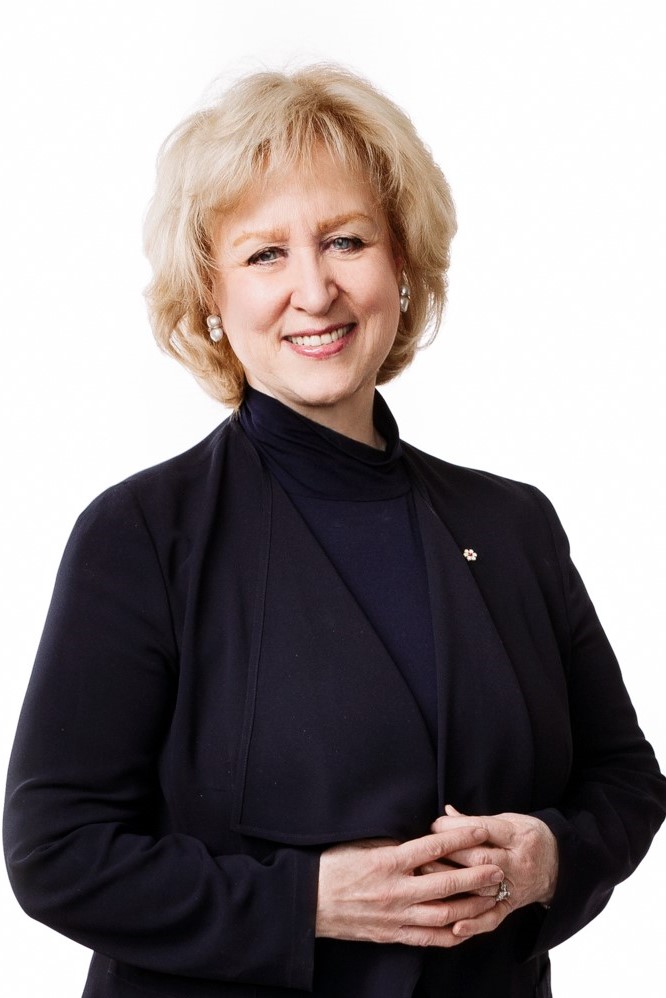 Thursday, April 2, 2020 at 7:30 PM |  Centennial Hall, Lacombe Memorial Centre
Rt. Hon. Kim Campbell served at all three levels of government and rose to international fame as Canada's first female Prime Minister. Following her tenure as leader, Ms. Campbell taught at UBC, the Harvard Kennedy School, and served as a Trustee of the International Center for the Study of Radicalisation and Political Violence (ICSR) at King's College London. She has represented Canada internationally and led organizations such as the World Movement for Democracy, the Council of Women World Leaders, the International Women's Forum, and the Club of Madrid. In her lecture, Ms. Campbell will discuss the security risks posed by the global threat of climate change.