Western Canada experienced unprecedented growth during the first decade of the 20th century.
Immigrants from Europe, the eastern provinces, and the United States followed the railroads westward. The growing population made it necessary to organize the territory into provinces. Alberta gained its provincial status in 1905 and two years later a group of Seventh-day Adventist laypersons and church leaders established a school for their youth near Leduc, Alberta. Burman University traces its roots to this first Alberta Seventh-day Adventist secondary school.
Overlooking miles of the surrounding countryside and consisting of a campus and over 1,200 acres of farmland, the present location of the university on a hilltop in Lacombe, Alberta was chosen as the permanent site for the secondary school in 1909. This high school has continued to operate until the present and now has the name Parkview Adventist Academy.

Charles and Leona Burman devoted their entire lives to service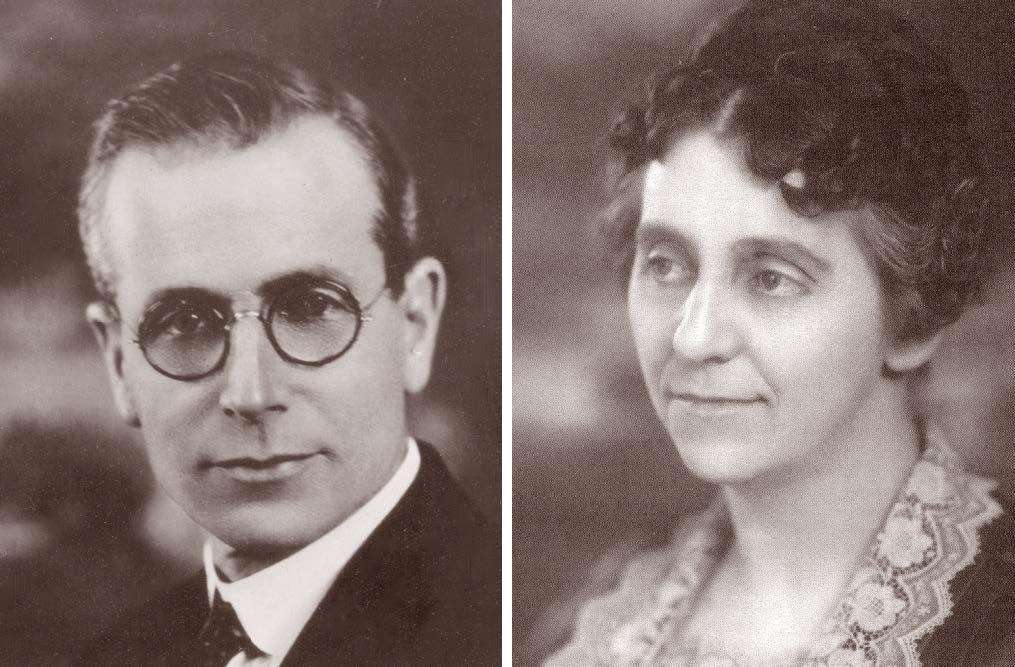 Charles & Leona Burman
Academic growth of the institution has been continuous for almost a century. In 1919 the Board of Trustees authorized the establishment of a junior college. This followed in 1947 with the development of a four-year program in theology. In 1971 Canadian Union College, as it was known from 1947 to 1997, entered into an affiliation agreement with the University of Alberta. What was initially an agreement that covered first year courses only was later extended to include the second year.
Between 1979 and 1996 the University College offered several baccalaureate degree programs through a Partner Campus Agreement with Union College, Lincoln, Nebraska. The final year of the Union College Partner Campus Agreement was the 2007/08 academic year. Between 1991 and 1996 the Government of Alberta authorized the University College to offer several three- and four-year degree programs. In 1997, to more correctly reflect the degree-granting status of the institution, the name was changed to Canadian University College.
On July 2, 2014 the Alberta government granted CUC permission to change the institutions status and name from "university college" to "university."  On December 15, 2014 the CUC Board of Trustees approved changing the institution's name from Canadian University College to Burman University.
"It was because of their selfless dedication and sacrifice that the first school on this hilltop was established." 
The university is named after Charles A. and Leona Burman the husband and wife team who founded the institution in 1907. Charles A. Burman served as the first and third President (Principal) of the school that would be known as CUC.  Leona Burman taught English, science, language, geography, physiology, and acted as school nurse.  Both Charles and Leona devoted their entire lives to service.
"It was because of their selfless dedication and sacrifice that the first school on this hilltop was established," said former CUC President Mark Haynal. "In every season of their ministry both of these individuals exemplified the mission of our school.  They thought with discernment, believed with insight and commitment, and acted with confidence, compassion and competence."