Alumni Profile
Elliot Chokka
Bachelor of Business Administration
2016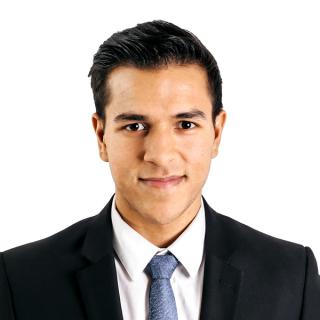 When I attended the business program at Burman University I was able to learn a diversified skill set within management, finance, and HR; knowledge that I could carry into my career.
The small class sizes are truly the competitive advantage of the business program. This personalized approach helped foster success through class discussions, accessibility to professors, and lastly the care the professors take in the interest of their students. The faculty truly take the time to get to know everyone not because they are better than public universities, but because they have the ability to do so.
The most important element and the reason why most people go to Burman University whether it's their own desire or simply their parents send them, is the Christian principles that are taught and implemented into the program/university. If you choose to take advantage of it, Burman University has opportunities in place that guide students with great Christian Principles and thus put my faith in God as my number one priority.  I graduated university with a Bachelor of Business Administration degree in April 2016 and have transitioned to Investors group as a Financial Consultant.  My degree from Burman University degree has opened this door and I thank Burman Professors for their care and guidance.