Herr Lectures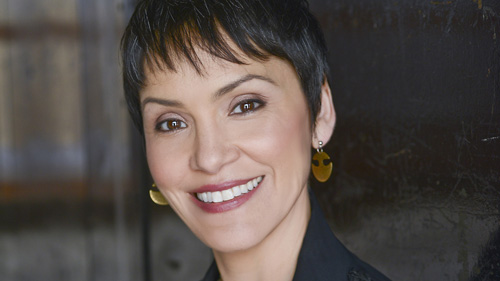 Susan Aglukark
March 27, 2023 - 7:00 PM
 Award-winning Inuk singer-songwriter Susan Aglukark s set to perform in Lacombe for the Burman University Herr Lecture Series. Susan Aglukark is one of Canada's most unique artists, who blends the Inuktitut and English languages with contemporary pop music arrangements to tell the stories of her people, the Inuit of Arctic Canada. Aglukark's talks emphasize the same themes that her music does — those of hope, spirit, and encouragement that have captivated and inspired listeners around the world.
Aglukark will be presenting Nomad: Correcting the Narrative. Through songs, stories, film, photos and music videos, NOMAD will take you on the journey of the Canadian Inuit over the last several thousand years shedding light on some of the psychological and cultural impacts of rapid change in the North. NOMAD also gives a glimpse of the resilience and determination of a people who have maintained a quiet dignity despite near annihilation by disease and rapid change, a glimpse of the strengths of the traditional culture. While NOMAD helps us better understand the effects of colonization and generational trauma caused by the Canadian Governments Residential School/assimilation policy on Inuit, viewers also gain an understanding that we as Indigenous (artists) work with and from for our own respective healing and learning.
Admission is free to all Herr Lectures, but reservation is highly recommended to guarantee a seat.
---
Herr Lecture Series History
The Larry and Denise Herr Lectures in the Humanities feature presentations by highly qualified speakers on issues of public interest. The lectures provide a forum for dialogue, open discussion, and reasoned debate in Central Alberta. The lecture series is named after two of Burman University's retired professors, Dr. Denise Herr and Dr. Larry Herr.
Contact
For more information on the lecture contact: Glen Graham, Herr Lecture Series Coordinator
glengraham@burmanu.ca
403-782-3381 x.4077
Follow us on:
Twitter | Facebook
DONATE NOW
Over the past two years, the Herr Lecture Series has brought acclaimed speakers and leading experts to Central Alberta to address the most pressing social and political issues facing Canadians today. We want as many people as possible to benefit from these lectures. It is vital that all our lectures remain free to the public. We thank you for your continued support of the Herr Lecture Series.  It will make a real and lasting impact on our community.
To make a donation click here to go to our CanadaHelps web page. Please indicate that the donation is for the Herr Lecture Series in the message box on the web page. Note that a monthly giving option is available. Donations of $20 and above are eligible for a tax-deductible receipt.