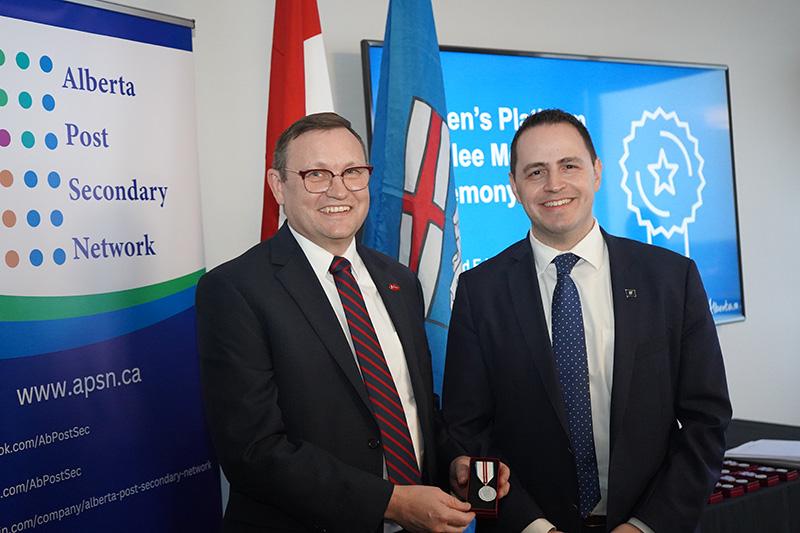 On March 2, 2023, Dr. Loren Agrey, President of Burman University, was awarded the Queen Elizabeth II's Platinum Jubilee Medal Award in recognition of his outstanding contributions to our community. The award was presented by Demetrios Nicolaides, Minister of Advanced Education for Alberta. Dr. Agrey was nominated for the award by Advanced Education who cited the demonstration of exceptional qualities and outstanding service to our province and the field of adult education as criteria for the nomination.

This award is being presented to residents of Alberta who have made a significant contribution to Canada, Alberta, their communities, or fellow citizens. This new commemorative medal was created to mark the 70th anniversary of Her Majesty Queen Elizabeth II's accession to the Throne as Queen of Canada. The Queen Elizabeth II's Platinum Jubilee Medal is a tangible way for Alberta to honour Her Majesty's service to Canada.

Dr. Loren Agrey has served as president of Burman University since 2017 and is the 25th president of the institution. His vision for Burman University focuses on growth, excellence, advancement, and student success.