Network
Student Faculty & Staff Network
For students who have their own computers or mobile devices, wireless network access is available in all campus buildings. There is one SSID  burmanu  that is intended for all student, staff and faculty use.  To join this networks, just select it and provide your username (without @burmanu.ca) and password when prompted. You will be able to access campus printers and portal pages from this networks.  Students who have gaming or other devices that will not join the burmanu network can contact the IT Office and arrangements may be available to accommodate them.
Connecting from Android
Follow the exact settings below...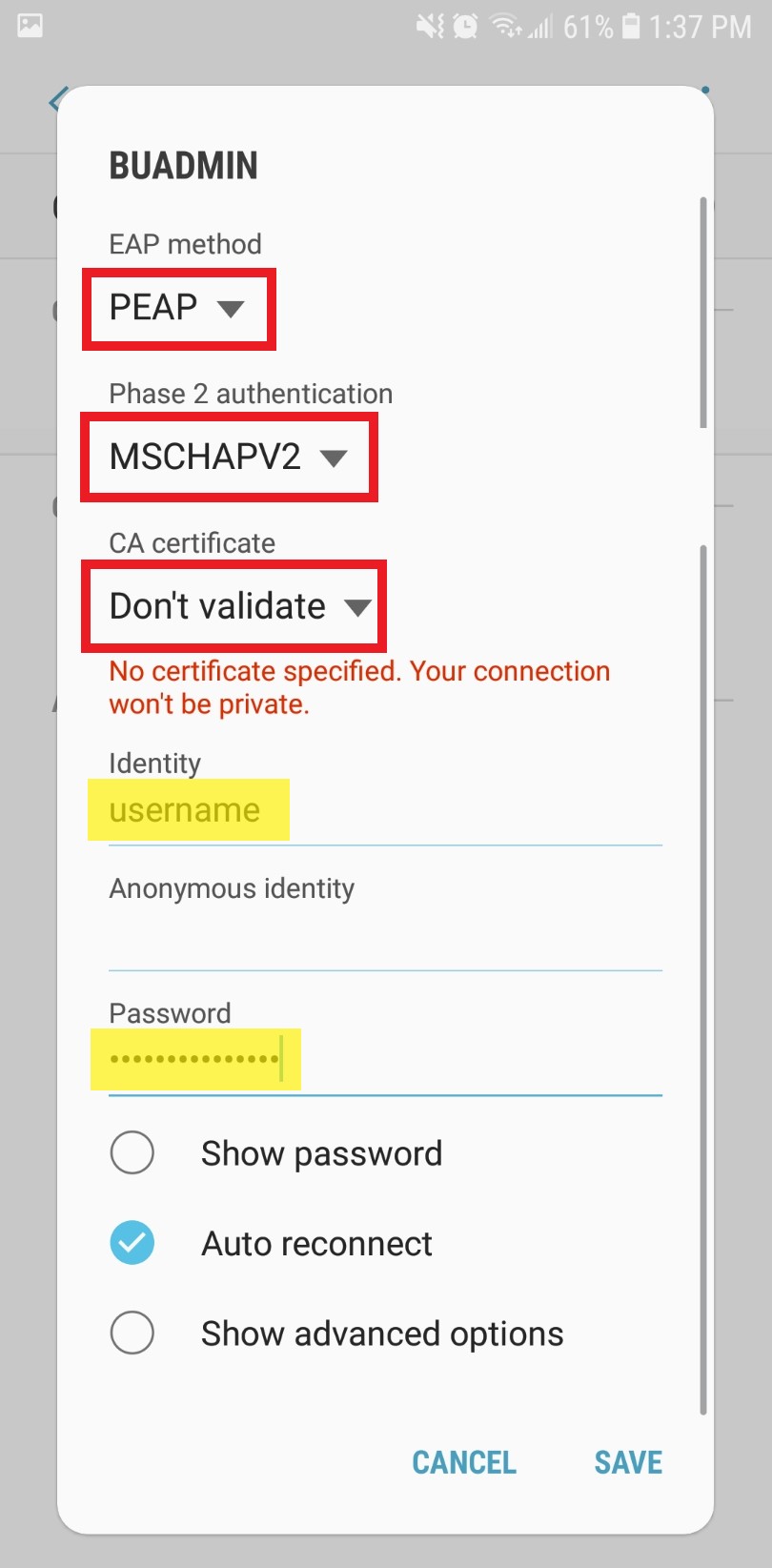 Burman Guest Network 
The Burman Guest wireless network is intended for campus guests. Students and faculty/staff should join the appropriate networks designated for them, as this network has speed limitations in place. This network will only provide non-secured Internet access with basic services and no access to other campus services like printing and mapped drives. By using this network you agree to the terms posted at http://www.burmanu.ca/computerservices/policies.
Eduroam
Burman University is a member of Eduroam (Education Roaming). Eduroam allows students, researchers, and staff from participating institutions to obtain Internet connectivity across campus and when visiting other participating institutions by simply using their mobile devices.
Burman University students, faculty and staff can use their @burmanu.ca email address and password at any participating institution to access the Internet. A complete list of participating institutions is available at eduroam.org.
For more information on how to connect to Eduroam network access click here
*** Please note that you will not be able to print from this network, and that other campus services may also not be available.